A DUI conviction has grave consequences, even if it is the first time. You may lose your driving license, spend time in prison, and pay a huge penalty. This record will remain with you long after you have been punished. DUI convictions in Washington carry up to 364 days in jail and a $5,000 fine, depending on the number of times you've been convicted of the offense and the circumstances of the case.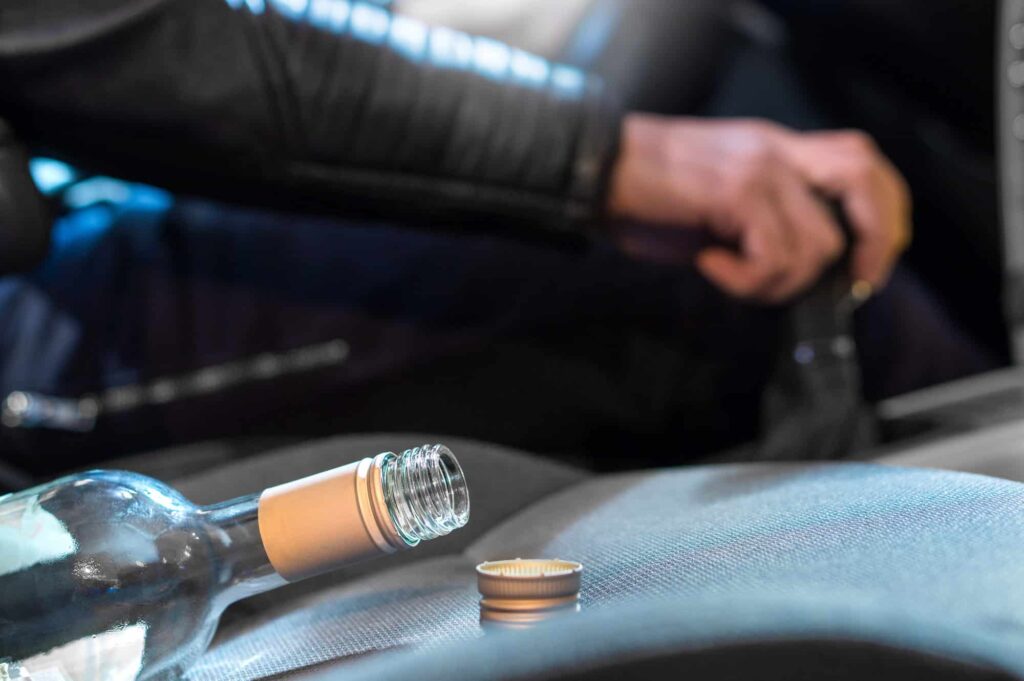 Once you are arrested for DUI or DWI, you need an experienced lawyer who can argue your case in court to increase your chances that the case will be dismissed or you will be handed a lighter sentence. If you know how to get a qualified lawyer, you will have an easier time protecting your rights, cutting costs that come soon after arrest and increasing the chances of having the case dismissed. Here are a few tips to check when hiring a DUI attorney.
Start by Interviewing Multiple Attorneys
While it does not mean that the first attorney you pick is not good, you should check out a few more and pick the best fit. By talking to a few people, you will clearly understand the case in front of you and a wide pool from which to pick the ideal legal defense. You will also be able to tell a lawyer who is serious about getting your case thrown out from those who just want to make money from your misfortune. Read on to know what to check.
Ask the Right Questions
You want to hire an attorney who knows what they're doing and is willing to go the extra mile to get you out of trouble. You can only know this by interviewing them with the right questions. Here are some questions you can ask:
How long have you been in practice?
How many DUI cases have you tried in the past? Have you won any for your client?
Do you have some local references?
What defense strategy do you use to handle cases that are nearly 'unwinnable' due to the overwhelming evidence against the defender?
What is the current caseload?
Examine Their Approach and Responses Provided
Avoid lawyers who do not provide direct answers to questions. They do not have to have all the answers to the questions asked. However, they may be good if they are honest and ready to answer questions. Additionally, avoid attorneys who do not have time for you and appear to be in a hurry to close the deal. They will likely not give your case the attention it deserves.
Know Your Upfront and Estimated Total Costs
Ask about the upfront costs for the lawyer to start working on your case. Then ask for charges throughout the legal process. Most attorneys charge a flat fee upfront and then bill based on the hours they spend on your case.
All the costs should be in writing, broken down into specific cost centers for ease of understanding. Pick one whose fees you can afford among the ones you always choose based on the other factors described above. The most expensive lawyer is not always the best, or vice versa. Choose a qualified lawyer that is not too expensive.
Has the Attorney Handled Local DUI Cases?
It is important that you pick a lawyer who has handled local cases for your defense. Such a lawyer understands the local law, how to negotiate with the prosecutor, and the court proceedings. Therefore, a local lawyer is more likely to succeed than a lawyer who, although licensed in the state, has not handled a local DUI case.
To prove their point, local DUIs must be willing to give local references and the outcomes of the cases. They should also have a registered office in the region. You may also check online reviews and other professional sites to ascertain the quality of their services.
Determine How They Communicate the Progress.
You need to be informed about the legal process, whether in jail or out on bail. Are they willing to call you or pay you a visit at every stage of the case? Unreliable lawyers make case-changing decisions without consulting you, which may compromise your position in the end.
To test this capability, ask them what steps they will take on the case after you explain to them how you got arrested. A good lawyer will explain the possible steps and outcomes in a few words. Avoid those that only say they are good and will ensure you get out of the trap. If the lawyer is not friendly and does not build a rapport with you, you will have a hard time working with them through the process.
Go For a Lawyer Who Specializes in DUI Cases
The law is extensive. Many lawyers go for general practice to increase their chances of getting more customers. However, this means that they do not concentrate on a particular area. Therefore, they are likely to miss critical things in your case. Consider hiring a lawyer specializing in DUI and personal injury, as they have a wealth of experience in the area.
Besides, state and federal governments regularly change penalties and laws in this sector. A dedicated lawyer keeps you up to date on new changes as they occur.
Not all DUI cases end up in court. It depends on the circumstances surrounding each case. Hiring a lawyer as soon as you are arrested is a way to increase the chances of the case being thrown out. The lawyer will look at the evidence and help dismiss the case if it is inadequate.
Hire an Experienced DUI Lawyer at Betancourt Law
If you have been arrested or have a friend in custody for DUI, don't hesitate to reach out to Betancourt Law for assistance. We have lawyers experienced in DUI who have worked with clients in Richland, WA. Someone will be at hand to respond to you and take you through the process. The lawyer that works on your case will keep you informed until the case is concluded.